It's unthinkable in this day and age to not have a website! But the question is do you really know why you need a website? In most cases, it is more justifiable and reasonable for a consumer brand to have a website, and even truer for an -ecommerce brand! But what about your manufacturing business?
Many consumer brands and online businesses rely on their website to grow their sales. However, this may not be true for you; after all, your website usually does not act as a conversion point between your business and your clients. Nevertheless, let's assume that you do have one, and you hired an agency or a freelancer to build one for your company some years back.
Okay, so now you've got a website. What's next? Well, let's consider the purpose and functionality of your website:
Is there anyone who would find your website useful?
Is it carrying the right message?
Is it telling people exactly what you do and why they should choose you?
Is there anyone really visiting your website at all and if not, what can you do to generate more hits on your website?
The website's not costing you a huge chunk every year to "maintain" it, but neither is it doing anything for your business. It's just… sitting there. And you know that it still has to be there because taking it down will make it difficult for people to find you online.
Yup, this is all 100% correct…but there's more to think about.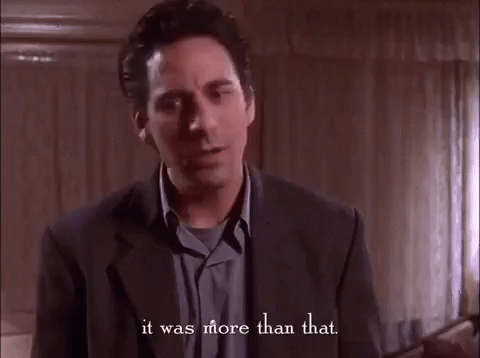 1. Are you Visible Enough?
Think about this: if there were a purchaser or a prospective client outside of your network and they were looking for a supplier or manufacturer, maybe the first thing they would do is to rely on their own network, and ask around. Then, maybe searching the Internet or some social media platforms would be the next logical step taken.
That's just one example. In the 21st Century, not having a website may create the perception that you are not "modern" enough. Or worse, prospective clients may not consider doing business with you because they're not able to find any information about you. In other words, you're not visible enough.
Although a website is not going to directly contribute to your company's bottom line, it definitely helps to open more opportunities in terms of receiving inquiries and increasing visibility.
Now try this exercise: do a Google search of your company to see if you can find it. Alternatively, you could try typing this in the Google search engine: "site: yourwebsite.com." If you cannot find your website, then you need to check with your website developer as to whether they have indexed your website. A good website developer will know what to do and all the necessary steps to take to make sure your website is easily searchable on Google.
2. Are you Communicating Well?
Verifying your online presence on Google is just the very beginning. Let's assume you have your website links on your business card, social media profiles, or some advertisements. An interested purchaser sees and visits your website.The first thing they will see and feel determines whether they'll pursue you for your business. As the old saying goes, "You only get one chance to make a first impression."
Notice I mentioned "see and feel." That means the content and design of your website has a way of influencing the visitor's decision on whether they should contact you or not. Don't forget that you may not be the only business that they may be looking at; what about your competitors?. So this begs the question: is your website good enough? More importantly, is it better than your competitors?
See what I'm getting at?
It's easy to design and build a nice website. Any website design agency can do that, but it's different for B2B companies and manufacturers because it needs a different approach and process to make sure the website:
Carries the right message
Represents your corporate brand visually
Expresses your manufacturing capabilities and strengths clearly
Caters for the type of visitor visiting your website.
So it's not just an ordinary task of designing and building the most eye-catching, entertaining, extraordinary website; there needs to be involved in the design of the website, a form of communication to the viewers of the website. We'll go deeper into the details of the process that we use when we build our client's website for their corporate brand. For now, let's move to the third point.
3. Are you the Expert?
This third point is a little unconventional and also a long-term process: we should always own a website with the intention that it "does branding" for our business. Let's say you have a website that is good-looking, user-friendly, and well-written. Well, congratulations, but you need to get it known! The website is just one part of the process because there are other channels that you can use as well.
There're a few ways to impress people that you are the expert and specialist in the industry, and here are some ideas which I'll be developing in the future:
Creating case studies content and narratives about how you served your clients.
On your website, talk about the processes you deploy and how they are different compared to your competitors.
Interview your clients and get them to give you a testimony of your service.
Plan and host webinars for industry specific topics. Then invite your clients and prospects to watch them on your website.
Create downloadable whitepaper and resources on your website.
Some of this content requires you to be detailed and specific, but at the same time, it is important to maintain confidentiality because some processes and clients are trade secrets.
Now, imagine your marketing department has been doing this for more than a year; you'll probably have a huge number of resources and content. This is good because it makes your business more searchable online. When your business is more searchable online, you increase your visibility. Result? Potential clients find the things they read on your website useful and may choose to deal with you rather than your competitors.
Although this tactic takes awhile to build up, it is really easy to track the performance and return of such a tactic. This is what we call, "B2B content marketing." You don't need a big team to execute this entire operation, but you do need the right talents. Typically, we don't recommend this tactic to clients who are looking to increase their revenue in the short-term.
This is a tactic that is skewed towards the initiative to build your manufacturing company's brand. It is unconventional because it's hardly talked about nor suggested in the manufacturing sector. However, those who have done this have had an exponential growth in their brand awareness and recognition, which then translates into an increase of business leads and inquiries.
Conclusion
I believe that the 3 points in this post have made it clear as to why a B2B Manufacturer needs a well designed website. "Well" not just in the aesthetic sense, but also well planned with clear marketing and branding intentions.
There are many more details in each of the points and we have not fully exhausted. But don't worry, I've already had it planned in my schedule on further developing the details of those points in my future posts.
Thanks for reading!