At the time of this piece of writing, the world is going through a time where it has forced businesses to leverage the Internet in order to do business. Addtionally, there are more online and conference calls due to the fact that people are "grounded." Zoom has grown their revenue by more than 200% during this pandemic period!
So what's the point?
It means that utilizing and creating a digital marketing strategy is a must for B2B businesses. Even though our clients have been in business for many years and have relied heavily on the relationships they've created, business networks, and referrals to create new business opportunities, there are many more things a business can do to optimize their online marketing channels and in turn, generate more business leads and inquiries.
If you're reading this, I'd like to say "Welcome!" to my first blog post!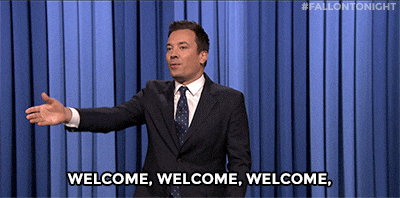 I created this blog to build a library of content about branding and marketing that will be valuable to those who own and run a B2B business, specifically in the manufacturing sector. We often hear our clients asking questions like:
How do we get more business inquiries from our website?
Is Social Media useful for businesses like us?
How do we brand our company to attract more young talent?
How do we make it easier for people to find and know about us online?
Should we spend on online advertising and how do you measure ROI?
How do you hire a good digital marketing specialist?
These are good questions and the purpose of this blog is to address such questions and concerns that you or our clients have!
Based on research and "Googling" around, my team and I have found out that there are many marketing and branding agencies who cater their services for B2C businesses. There is not a lot of specific, good content related to B2B Marketing, especially in the more mature industries. Either that, or people are just getting bored of generic content that doesn't really highlight the details of how such marketing and branding tactics can really help your manufacturing business.
I'll be writing mostly about branding strategies and digital marketing tactics that B2B Manufacturers can deploy. The goal is to show you how to build a digital brand and digital marketing funnel from the ground up.
I'll be sharing topics like:
How to improve your business communication tools
How to use design and branding to stand out from your competitors
How to optimize your online channels (i.e your website and social media pages)
How to hire branding specialists, digital marketers or graphic designers
I'll also be sharing:
Case Studies of some branding projects
How to measure the ROI of a marketing or branding effort
Stories of how some of our clients have made use of their upgraded communication tools to increase sales
Most of the tactics that we help our clients deploy were also embraced internally. We really believe in building a strong, good brand for B2B companies, and moving it to the online environment to increase awareness and to build a presence.
It's our biggest desire to make sure that our content is of the highest quality, and that it brings tremendous value to both your career and your business.
Stay tuned for the next few posts.